Prayers !!!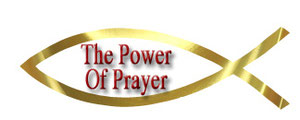 The Power of Prayer !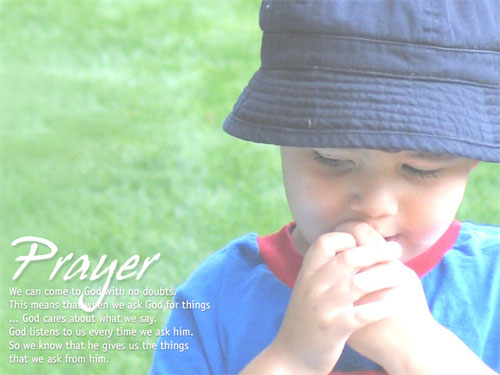 As you all know, your prayers are being said by so very many prayer warriors throughout the entire world!!!!  I am so happy to let you know that people have responded stating that their prayers have been answered!!!!   God LOVES US!!!   Hooray!!!   He wants to give us gifts.   He wants to let us know that He is always thinking of us!  He wants us to know that as a "many" we can accomplish great things through prayer and asking for His guidance and will.    Praise God.    Praise His name and give thanksgiving!    Life is a wonderful gift!
Hugs to All!
Ladybug

Please keep these friends in your prayers.  It may be that they are having surgery, going through trials in their lives, or just that they need to know that someone cares enough to pray for them and with them.
If you have a prayer request - send it to:

Susan S, Jenny, Susan, Kathy,
Linda, Geri, Sue,
Clarence,
Megan and Jeremy,
Brooke and George,
Jason,
Nancy, Scott, Sammy,
Elaine,
Rebecca's Father, Robert S.,
Liam, Gerri, clearview school, Ms.Hastings,
Krysla Dawn , Elin,
Irv, Hassan, Mandy, Augusta, 
Bobby, Greece,   
Ray, Tammy, Wanda, Anne Z.,
Tammy, Rebecca, Alfredo, Missy, "N",
Michelle, Angela's Family,Lauren,Bobby,
John, Ruth, 
Faviola, Eileen,
Mary Grace, Dave,
Gloria, Myron, Jane and Missy,
Carlos and his wife,
Joanne for a job,
Terri Coverts family upon the loss of their Mom,
Mirian,
Matthias,
Anita, Debbie,
Eric, Courtney,
Leslie, Joanne,
Debra, S.
Antonella, Marie, Linda, Anita,
Blanca, Diane, Jo-Ellen,
Laurie, Lauren,
Jessica,
Matthias,
Angela R.,
Sammie Sanchez and Family!,
Kelly and Kennen,
Mark,
Dawn,
Diane's husband,
The Patnaude Family,
Michael and Tammy and their family,
Sean,
Alredo for his father,
Tom,
Ashley,
Alison,
Angela,
Dallas,
Fawn,
For the safety of Valana, Nathan, Matthew, Nick and family
Karen Samuelson and family -
their house burned and most was
lost,
Monica,
Hope,
Patti Hanlon NOW,
Manuel,
Paul and Lindsey,
Joe M,
Pat's Family,
M.A.'s father,
Nancy,
Luke,
Christine,
Mirian,
Nick V.,
Christine's Mother In Law,
Allison and her family,
 Angie and herchildren,
Gary,
Lisa,
Patrice,
The Lusko Family,
Kent's family,
Jill's Parents,
Michelle M., Baby Welsh,
Eric,
 Sarah in Jerusalem,
Sarah,
 Issie,
  Jackie,
Kim and her 2 children,
The Kirkhart Family,
Eric,
Michelle and Baby,
Kim K and children!,
Judy,
Todd,
 Nikki,
 Ra,
MB and Family,
 Valerie,
 Leslie,
Lisa,
The family who lost their young mother,
Patti,
Rachel,
 Kara,
Brennan,
Eric
Dawn,
Jan,
Little Brian !,
Michael,
Little Mikey,
Barb,
Ellen, 
Jared,
Friends of Jacquie,
Gary Jr.,
 Ann Marie,
Teresa and Family,
Nancy's Mom,
Catherine,
The Mercure Family,
Terri,
Bernie,
 Lupita,
Jack's friends in Egypt,
Sandy,
Kathy and Jake,
Judy,
Alexis Faith,
Wazee,
Trish & the girls,
MB Mike and family,
Audrin and family,
Jenny,
Katie,
Trudy,
Laurie and friend in need,
Sophie and Olivia,
Lori and baby Vera and their family,
Joe,
The Youth Pastor of Mt. Zion Church,
Miley Jade,
Dave & Carol,
The Eunice Family,
Marian,
James E, Kitty,
Grandma Edna's family,
Granpa  Ray, T. and family,
 Christine and her husband - they so want a
sibling for their child!,
 Rick Warren,
Jared,
Jacquie,
Sean,
Joe Joe,
Janet
Heather Rich Roman and Odin,
Reina,
Audrin King and Family,
Geraldine and family,
Kevin,
The Riley Family,
Wendy & Mark,
Bert,
Mike
Adriann and her family,
 Brennan,
Becky,
Heather H.
Jimmy,
Veronica and David!
Mark, Rachel and Teri,
My Mom,
Donna R's Uncle, 
Jaimie,
Shelley,
Jackie and Eric,  
Susan and Wallace,
Ramnish,
Jon Noonan,
Marge and Jack, 
Cindy and Clark,
Joseph T., 
Lukas Devore,
Ramnish Joseph and Family,
Lisa and Danny,
Jim,
Rachel, 
Vida,
William and his whole family,
Cathy and Earl,
Amanda and her parents, 
Tiffany B.,
Ali, 
Jessica, 
Lizzie, 
Michelle, 
Hallah,
Earl,
Ian with his evangalism, 
Charles and Mary, 
Nancye,
Willie,
B.J., Mildred and Gerald, 
Pocket Bible Card Ministries,
Carolyn,
Missy and Brian,
Kay, Donald,  Bobby, Thomas, Richard,
Stephen,
Marylin,
Melissa and Drew's family,
Gail,
Ron,
Susan,
Pastor Fred,
Karen!,
Buddy and Suzie of Mountain Glory Ministries,
Jason and His family, 
Pat and Robert,
Marilyn,
Patrick and Christa,
Christa,
Rich and Paula,
Kelly and Lyle,
Kimmie and her family,
Hank and Dolly, 
Lisa and her husband,
Ryan,
Shaun,
Doug,
Gina,
Joanne,
Nick,
Gail and Mike,
Adam,
Gloria and Donna, 
Chrissy and Chrislee, 
Marilyn and Kenny,
Jenna,
Jounda  and her family.

Best Prayer I Have Heard In A Long Time... Really makes you stop and think!
Heavenly Father, Help us remember that the jerk who cut us off in traffic last night is a single mother who worked nine hours that day and is rushing home to cook dinner, help with homework, do the laundry and spend a few precious moments with her children. 

Help us to remember that the pierced, tattooed, disinterested young man who can't make change correctly is a worried 19-year-old college student, balancing his apprehension over final exams with his fear of not getting his student loans for next semester. 

Remind us, Lord, that the scary looking bum, begging for money in the same spot every day (who really ought to get a job!) is a slave to addictions that we can only imagine in our worst nightmares. 

Help us to remember that the old couple walking annoyingly slow through the store aisles and blocking our shopping progress are savoring this moment, knowing that, based on the biopsy report she got back last week, this will be the last year that they go shopping together . 

Heavenly Father, remind us each day that, of all the gifts you give us, the greatest gift is love . It is not enough to share that love with those we hold dear. Open our hearts not to just those who are close to us, but to all humanity. Let us be slow to judge and quick to forgive, show patience,empathy and love. 

Working for God on earth doesn't pay much ....but His retirement plan is out of this world