Audio and Video Links:

Michael Bublé - 'When I Fall In Love' (Official Music Video)
()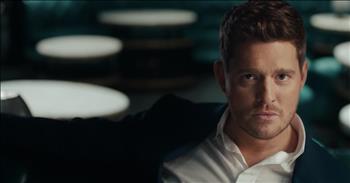 This timeless classic, often associated with Nat King Cole, is sung effortlessly by modern day crooner, Michael Bublé. After a short time away from performing and recording, Bublé is back reviving the classic jazz standards that many of us know and love. Michael Bublé quickly rose in popularity with his unmistakable nostalgic voice and his passion for the music of the jazz greats such as Frank Sinatra, Stevie Wonder, and Ella Fitzgerald. Bublé has something special that connects multiple generations through this iconic music. He has a knack for bringing new life to the jazz standards and make them his own without straying too far from the versions that so many love. In 2016, Bublé's young son was diagnosed with liver cancer. Understandably, Michael's focus turned to supporting his family instead his music career. Thankfully, little Noah's cancer treatments are reportedly going well, and Bublé returned to the stage just recently. The family also announced the birth of their third child, a daughter named Vida Amber. Bublé has come back to his performing career in a big way with the release of a new album coming out November 10. If there was an uncertainty in whether he could pick up where he left off, Bublé has calmed the fears with his single from the upcoming album. "When I Fall In Love" has quickly reminded Bublé's fans of what they've been missing while he was on hiatus. The official music video perfectly captures the vintage flare that is so associated with this style of music. "When I fall in love, It will be forever, Or I'll never fall in love, In a restless world, Like this is, Love is ended before it's begun, And too many moonlight kisses, Seem to cool in the warmth of the sun" With the opening swells of the strings and the first line of the chorus, we felt ourselves settle back into our chairs to absorb the charm of Bublé's voice. It's clear that Bublé isn't taking any moments for granted and has a new perspective to infuse in
>> Read More
'No Outsiders' - Rend Collective Live Performance
()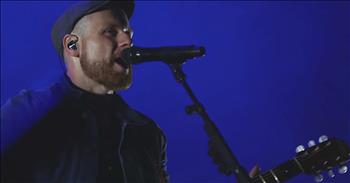 'There are no outsiders to Your love We are all welcome, there's grace enough When I have wandered Lord, your cross is the open door There are no outsiders I'm not an outsider to Your love' God truly took our shattered hearts and made them whole again. Even when we sin and disappoint Him, the Lord never leaves our side. He is right there with us each and every step of the way. There may be times when we feel lost or distant from His love, but rest easy knowing that God will never abandon us and He will always be the light waiting to guide us home. It's such an amazing feeling knowing that we serve such a kind and loving God. He has truly given us so many blessings in this life that we do not deserve. You are sure to be reminded of this as you listen to the powerful lyrics of 'No Outsider' from Rend Collective. And this special live rendition from Belfast will truly have your heart singing for the Lord. Each word in this song is all for His glory and I'm singing them out loud for all to hear. God made the ultimate sacrifice for us when He sent His only Son to Earth to die for our sins. Because of this gift, we are now forgiven and free to live out our days in Heaven above. He freed us from our chains and that is such a special gift. Who else is saying amen right now?
>> Read More
Links to recent GodTub.com videos - many to choose from: